Egyptian Sand & Gravel Company - Year 5 Business & Math Enterprise Day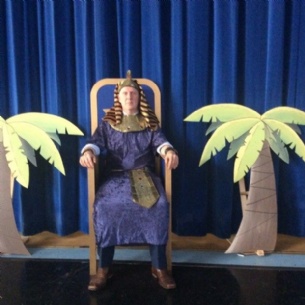 On Wednesday 1st May 2019, Meole Brace School hosted 85 Year 5 pupils from 6 of our partner primary school for our annual Business & Maths Day. Egyptian Sand & Gravel Company
The Pharaoh; the Great Psi, wanted to have a pyramid to celebrate his magnificence, and is a fitting monument to his reign.
Pupils took part in a number of fun Maths and Egyptian workshops in the morning – including a dance routine! In the afternoon each team wrote a business plan to build a new pyramid in the Valley of the Kings. They then presented their ideas to the Pharaoh himself in a Dragon's Den style exercise; which parents came and watched.
During the day the teams had to make some key decisions to please the pharaoh, such as:
Where to build their pyramid.
The type and cost of the stone to use.
How tall to build the pyramid.
How many workers to employ and therefore how long it will take to build.
This was a very enjoyable day for all those involved, and a big thank you to all the staff and prefects who made the event happen, including our primary colleagues. However, the biggest thank you goes to the pupils from our partner school themselves who totally immersed themselves in the event which we hope to run again next year.